Ready To Apply for the Employee Retention Credit?
How Much Could Your Company Receive From the Employee Retention Credit?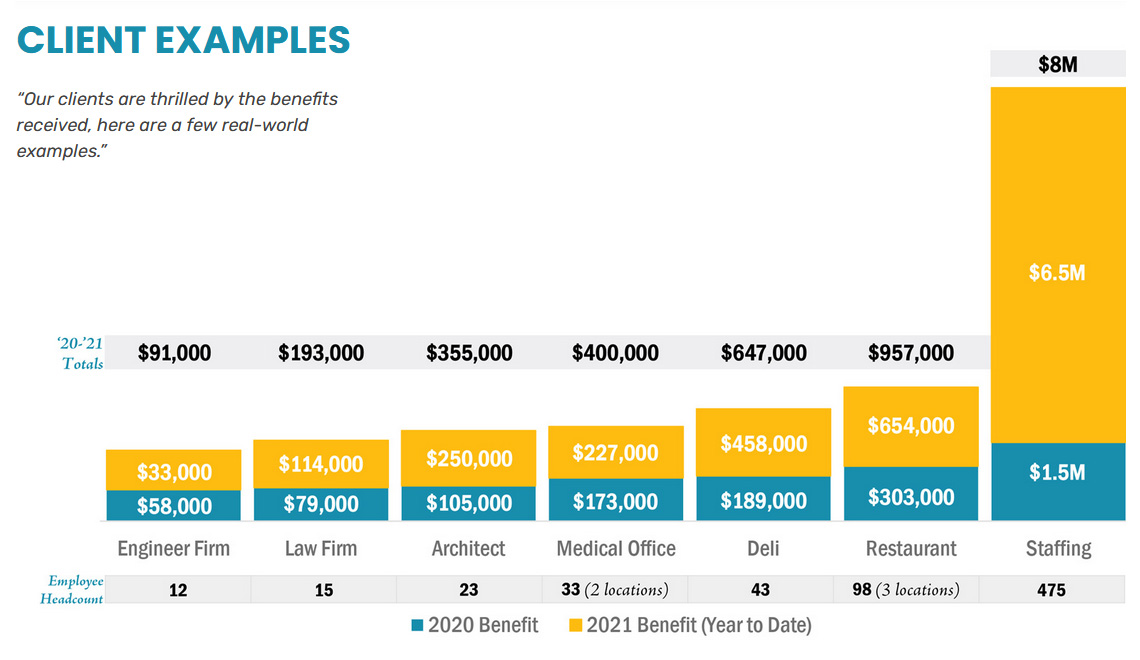 We serve 100's of industries and on average, benefits are 6-7 figure opportunities. Schedule a call with us today to learn what your business could receive!
Click Here to Schedule a Meeting
Learn More
How Do I Know If I Qualify for the Employee Retention Credit?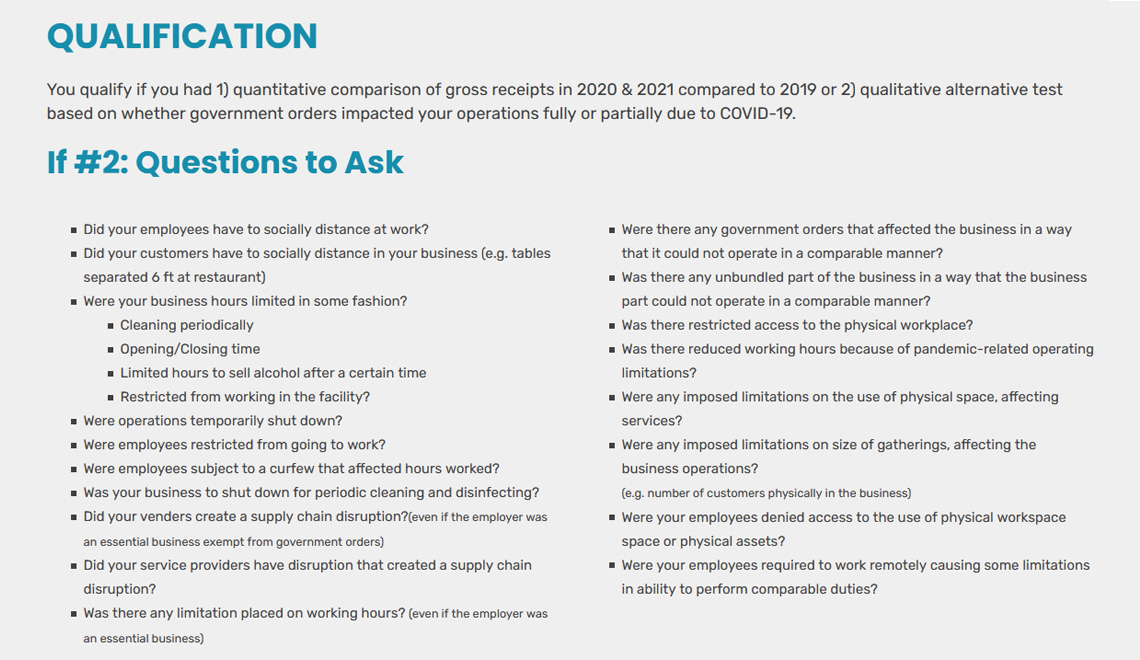 The qualification specifications can be confusing but we can help.

Learn More
Schedule a complimentary consultation with us today to learn more.
Think Comparison To Other Service Providers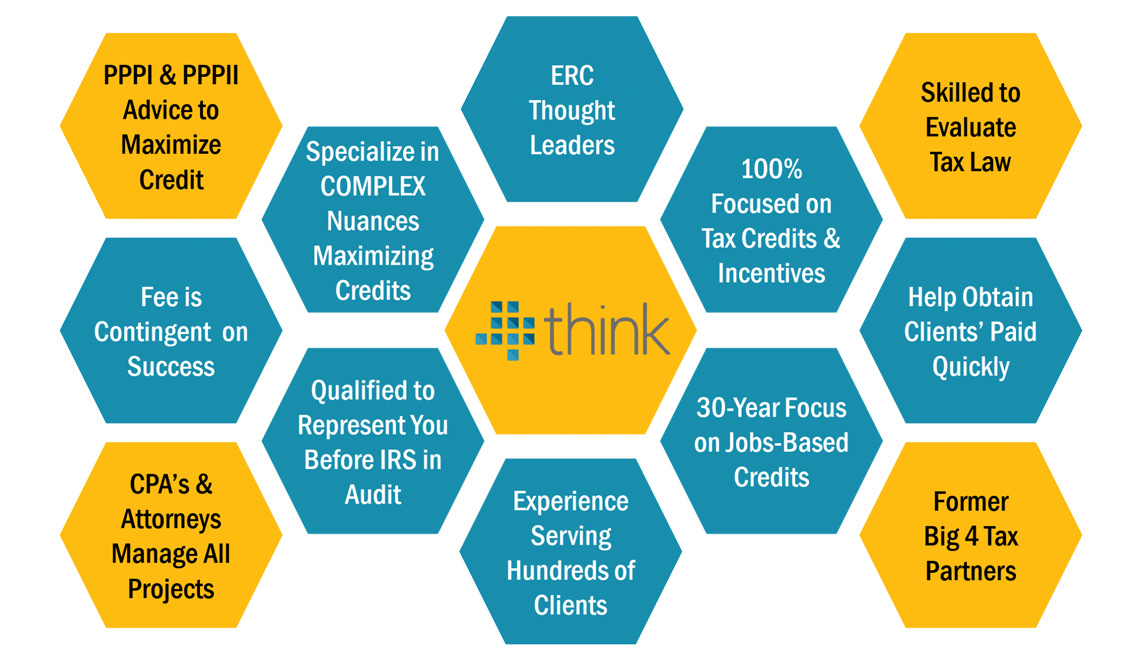 We provide the professional credentials and experience to evaluate your Employee Retention Credit calculation, applying the law in a way to maximize and defend your award under audit
Learn More
We have nearly 30 years of experience working exclusively with employee-based jobs tax credit studies. No other ERC services provider provides the complete solution we offer through our team of Former Big 4 CPAs and attorneys.
Think LLP Is An Industry Thought Leader
Our partners have written and published articles in TaxNotes around the nuances and complexities of the Employee Retention Credit
Learn More
Essential Industries' Qualification for the Retention Credit
Click Here to Schedule a Meeting
Qualifying Small Business PPP Loan Recipients for the ERC
Who We Are
Our firm consists of former Big-4 partners from the national tax practices, attorneys, CPAs, engineers, and other professionals. We team with corporate tax departments and regional/local CPAs in delivering specialized tax services yielding significant tax savings and refunds. Over the last 15 years, we've served hundreds of small and medium size businesses as well as over 250 Fortune 500 companies including these outstanding clients.